Who is the reference group?
Indigenous Peoples and many local communities have important and long-standing connections with their local water bodies. As the impact of climate change deepens, it is increasingly critical to reach these communities, especially as their understanding of water and the environment can offer a more contextualized perspective.
The Group aims to serve as a reference point for indigenous people to mainstream water and land management more effectively in protecting vital ecosystems and their importance for water security and climate change mitigation and adaptation whilst recognizing their aspirations and helping build a platform for better understanding of their relationships to their local waters and the associated obligations thereof.
6 June: Indigenous Peoples and Local Communities Forum: inclusive approaches to water in ecosystems, land, agriculture, and knowledge development
The Indigenous Peoples and Local Communities Forum is a platform for the indigenous peoples to discuss water and land management, as well as the protection of ecosystems. The latter are of vital importance for addressing water security and climate change. At the same time, the platform will recognize the aspirations of Indigenous Peoples and help build a better understanding of their reciprocal relationships to local water.
Organizers: United Nations Development Programme (UNDP) and United Nations Educational, Scientific and Cultural Organization (UNESCO)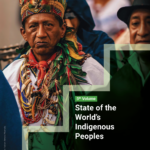 Report: State of the World's Indigenous Peoples: Rights to Lands, Territories and Resources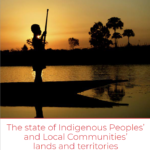 Report: The state of Indigenous Peoples' and Local Communities' lands and territories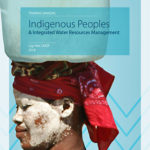 Training Manual: Indigenous Peoples & Integrated Water Resources Management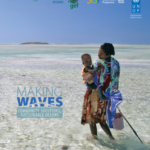 Report: Making Waves: Community Solutions, Sustainable Oceans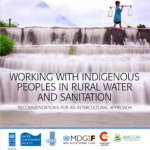 Report: Working with Indigenous Peoples in Rural Water and Sanitation: Recommendations for an Intercultural Approach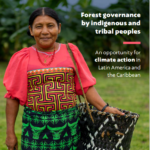 Report: Forest governance by indigenous and tribal peoples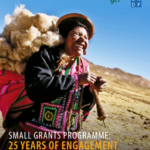 Report: Small Grants Programme: 25 Years of Engagement with Indigenous Peoples