"We say that both man and water are part of nature. We need to respect nature. When we try to control nature and water, it ends sadly."
Chief Viacheslav Shadrin closed the first Indigenous Peoples and Local Communities Forum on the Water Action Decade with this saying in the Yukhagir language from Western Siberia. Shadrin had spent hours listening to different case studies and interventions by indigenous peoples and local communities from Africa, Asia and Latin America on the centrality of water to their lives.
The Forum was organised on 6 June 2022 by a coalition of UN Agencies as part of the 2nd High-Level International Conference on the International Decade for Action "Water for Sustainable Development" in Dushanbe, Tajikistan.
The Forum was chaired by Sharifjon Jumazoda, Chairman of the Committee for Local Development under the President of the Republic of Tajikistan. At the opening of the Forum, he gave an overview of how Tajikistan is turning around its water strategy and harmonizing it with its approach to national development. Water, for Tajikistan, is at the heart of sustainable development.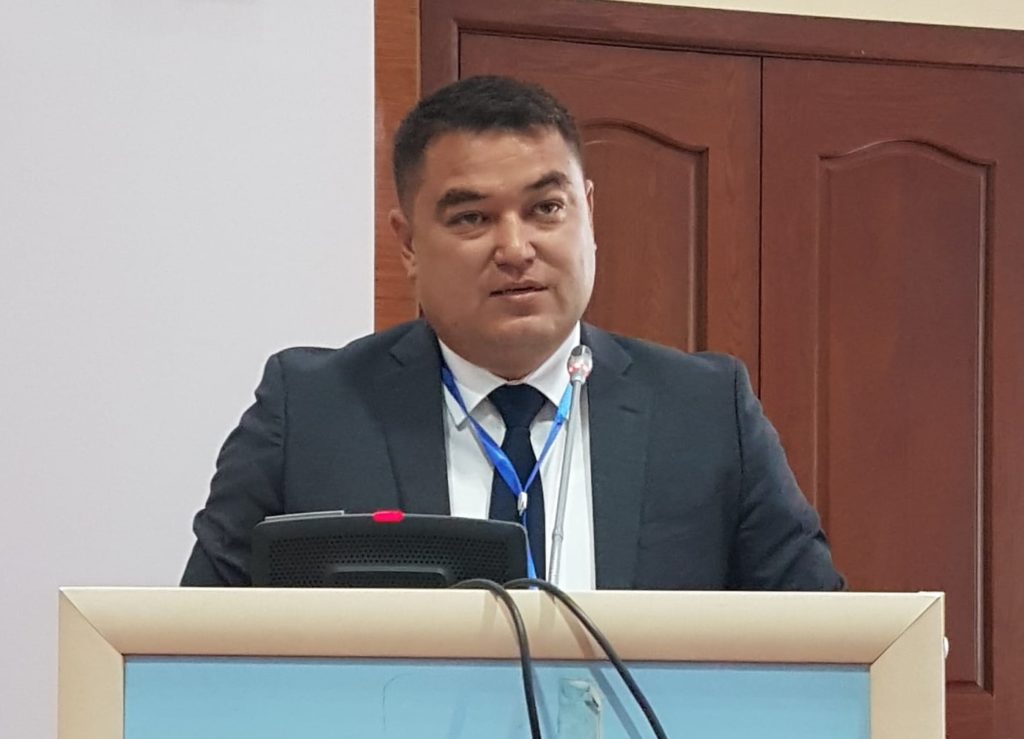 First Deputy Minister of Energy and Water Resources of the Republic of Tajikistan, Jamshed Shoimzoda, emphasised the need for action on water, and spoke of the efforts of Tajikistan to ensure hydro-power and safe drinking water to remote rural areas. Tajikistan has historically thrived with the glacial waters of the Pamir Mountains. With climate change, it is evident that water can no longer be taken for granted. He welcomed the participation of diverse communities to work together for lasting change.
Communities relying on traditional fishing, nomadic pastoralism, hunting, rotational farming and dryland farming shared their diverse experiences of water governance, management and cultural values. The contributions reaffirmed: indigenous peoples and local communities see water as indispensable to their cultures, economies, and their future.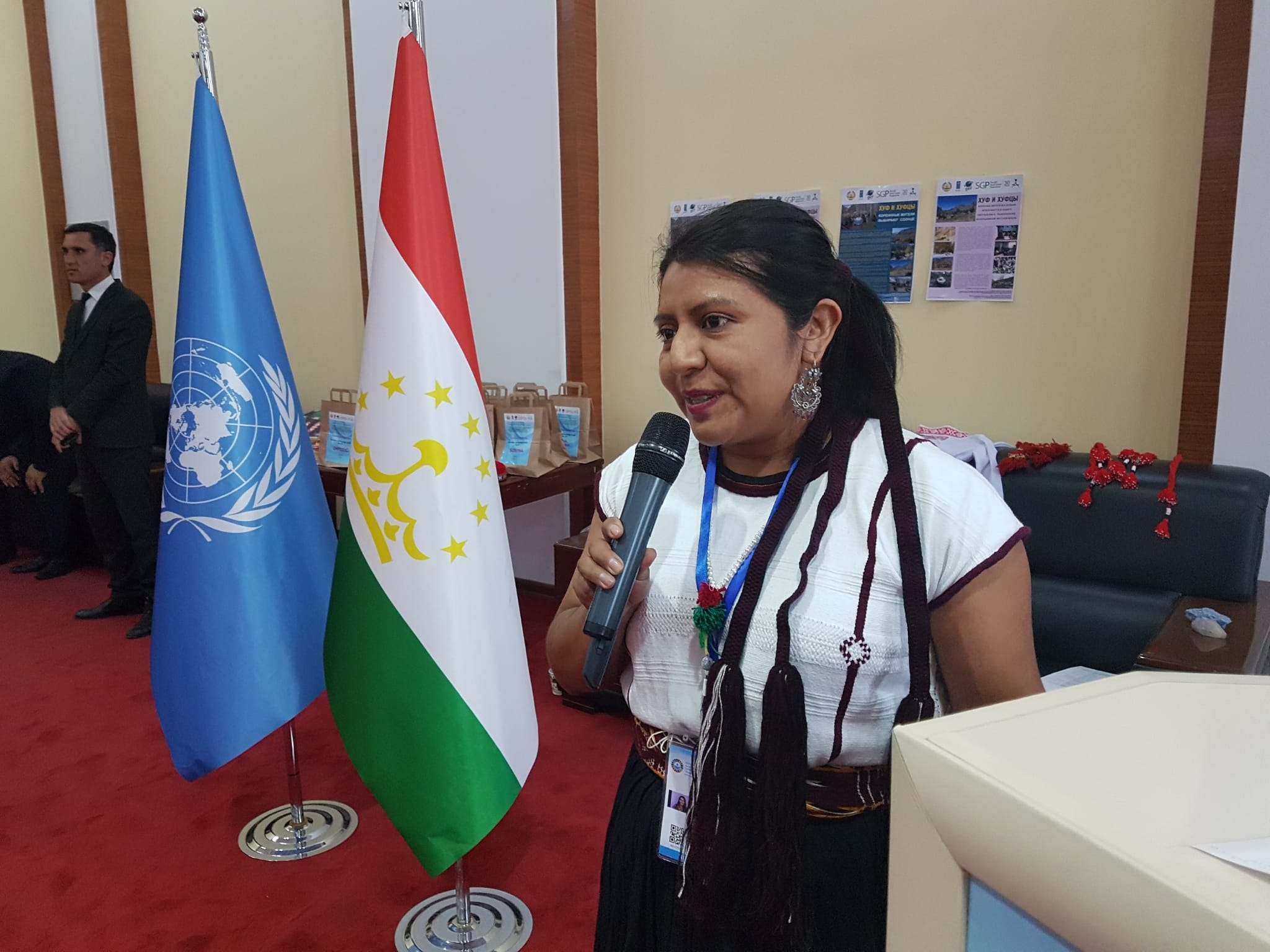 Prem Singh Tharu, a spokesperson for the Asia Indigenous Peoples' Pact said of his native Nepal: Water is inherent in our culture. Water is honoured and sacred for us. The theme of the rights of nature, and in particular the rights of rivers was echoed by a number of delegates. Water is not just an ecosystem service; it is integral to all life on the planet.
The delegates provided numerous examples of water conservation, water restoration. The renowned water activist from India, Rajendra Singh, said evocatively, we turned a desert into an ocean of water. Singh's example from Rajasthan shows how the knowledge and wisdom of indigenous peoples address the drivers of ground water loss and the opportunity for rural communities to turn things around and revitalise river basins and the availability of fresh water.
From Kyrgyzstan to Chad, participants spoke of how indigenous knowledge of land and water derives from sustained use. People learned over many generations to sustainably use water, while adapting to scarcity and valuing abundance. Hindou Oumarou Ibrahim, UN Advocate on SDGs, spoke about pastoralism in the Sahel, and the need to see water as a cross-cutting issue, inseparable from climate strategies and actions. Two pastoralist advocates from Kyrgyzstan, Baibek Usubaliev and Kudaibergenov Kubat, of the National Pasture Users Association, Kyrgyzstan had similar messages, about the need for decentralisation within a national framework. Local empowerment in water governance is a reliable foundation for building sustainability.
Joram ǀUseb, a Haiǀǀom San man from northern Namibia spoke of the sensitive nature of water in the Kalahari Basin. People may think water comes in a bottle. We have to find water in many places – the roots of plants, using straws to get water from sip wells in the desert, it is a precious resource. ǀUseb and others emphasised that despite centuries or millennia of successful water conservation, indigenous peoples are often not heard in water policy forums. Dushanbe is an opportunity to turn that around.
Elena Konoplianko, an indigenous woman from Eastern Siberia, explained how her people have survived on inland fishing since time immemorial. Now the rivers are contaminated from mines and also the melting of permafrost, the collapse of the land. Fish used to be plentiful, now we face an uncertain future. Yolanda Lopez Maldonado, a Yucatec Maya hydrologist amplified this point. The key for us is that indigenous peoples need to be at the table. We have solutions, we have experience. We need to be in dialogue with decision makers.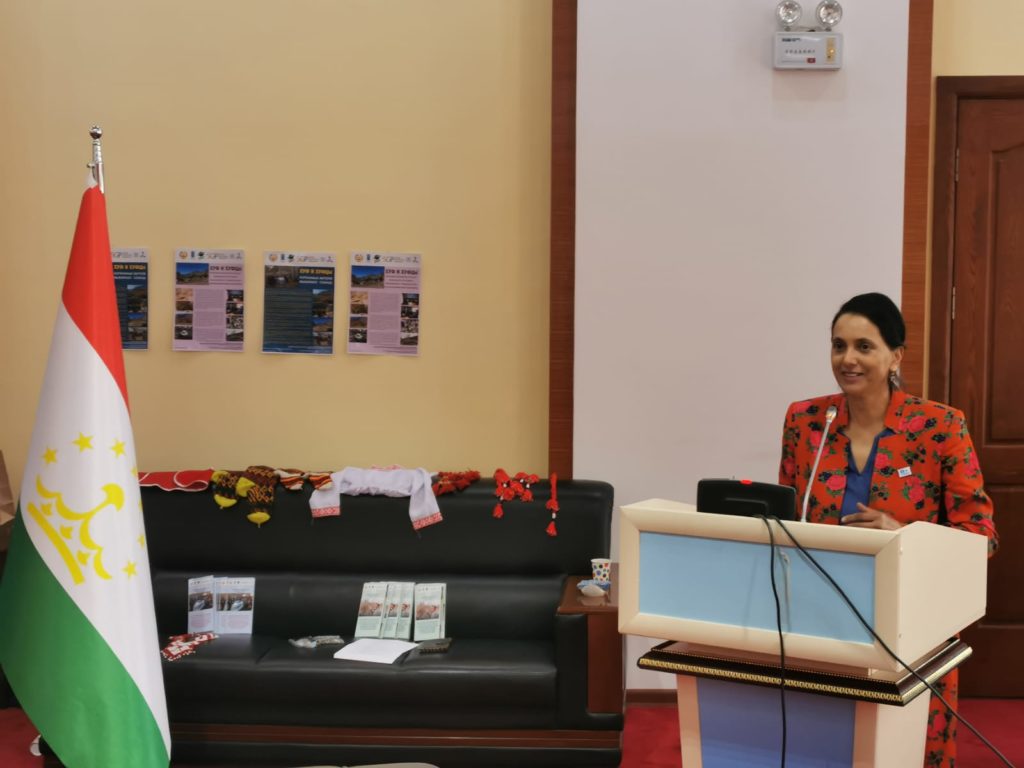 UNDP (through its UNDP-GEF Small Grants Programme and the UNDP-SIWI Water Governance Facility), UNESCO,  FAO and UNEP worked together to host this half-day Forum of Indigenous Peoples and Local Communities (IPLC Forum) on Water. The Forum included participation from many regions, including Siberia, Central Asia, South and South East Asia, Southern Africa and Latin America.
The Chair of the UN Permanent Forum on Indigenous Issues, Darío José Mejía Montalvo from Colombia joined the Forum through a recorded message. He spoke about water as a living part of planet and fundamental to indigenous cosmovision. He called for a more respectful relationship between humans and water, respecting indigenous worldviews and ensuring effective participation in the UN Water Action Decade.
All of the participants emphasised the importance of water to their cultures and identities, as well as to the economy and their food systems. Many indigenous peoples and local communities have rich knowledge about water, its governance and its management. Participants emphasised that water is central to their worlds, in some places, it is considered sacred and discussed substantive issues related to the real inclusion of their indigenous knowledge, worldviews and values in the governance of water resources.
To successfully implement the second half of the Water Action Decade and the 2030 Agenda, the IPLC Forum emphasised the opportunities for mobilising indigenous and local knowledge, for joint action and capacity building, drawing on the aspirations and value systems of rural and traditional communities. We need to revive and deepen the relationship between humans and nature. It is a change of heart and a changing of minds that will get us to sustainability. Our relation to water is pivotal in the future of our planet.
Participants emphasised that they are living with climate change, and how all is connected. When we speak about water policy, it needs to be harmonised with other policies, dealing with biodiversity, ecosystems, climate adaptation and mitigation, and also with economic development, energy production, as well as the equality of men and women. They highlighted the need to involve an increase indigenous peoples in the design, delivery and oversight of development programs, to ensure that governance and program implementation be effective as well as culturally appropriate.
The IPLC Forum highlighted the natural connections between the Water Action Decade, the Decade on Ecosystems Restoration, and the International Decade of Indigenous Languages. FAO colleagues reminded us that water is integral to food systems and food security. There is an opportunity to have water as the connector, across government, across sectors and across society. 2026 is the International Decade of Rangelands and Pastoralism, a topic of importance to many countries and notably in Central Asia. Yon Fernandez-Larrinoa of FAO noted the importance of the global coalition of Member States and indigenous peoples working on indigenous sustainable food systems.
Two indigenous women from Mexico facilitated the Forum, Yolanda Lopez Maldonado[MK1] , and Tania Martinez Cruz, an Ayuuk woman from Oaxaca region in Mexico. The IPLC Forum called on delegates at the Dushanbe Conference to consider some key messages:
Water as Life – water policy needs to holistic, recognising the connections to food systems, climate change, biodiversity protection and cultural survival;

Water as a rights and governance issue – indigenous peoples have expert knowledge on governance and management and this requires legal support, tenure and being able to ensure intergenerational responsibility;

Water as the basis of peace – water policy needs to be equitable and conflict sensitive., Water scarcity and competition for land and water resources can threaten peace and security, but good policy can help resolve conflict and  promote  peaceful coexistence;

Identify threats – indigenous peoples see the need for coherence in national economic planning, equitable participation in decision making and means carefully studying the effects of extractive industries on long term prospects;

Mobilise Indigenous knowledge that is tried and trusted; it is a valuable resource which benefits not just indigenous peoples, but can inform national and international water governance and policy making.
Finally, the Forum marked the initiation of the development of a Road Map towards channelling both the concerns of indigenous peoples, as well as their insights and wisdom relating to peaceful coexistence of nature and society. This messaging of towards the UN 2023 Water Conference – and beyond! – continues through the Reference Group on Water for Indigenous Peoples and Local Communities (https://cap-net.org/referencegroup/)
For further information, please contact:
Nigel Crawhall, Chief, Local and Indigenous Knowledge Section, UNESCO (n.crawhall@unesco.org)
Marianne Kjellen, Senior Water Advisor, UNDP (marianne.kjellen@undp.org)
---