The Training of Trainers on Integrated Urban River Basin Management was successfully completed on 24 April 2019 in Kuala Lumpur, Malaysia. This 2-day event took a field-based approach to training. On the first day it brought 30 participants and facilitators on a site visit with five observation stops along the Batu River.
The field study began at Batu Dam, the upstream of Batu River. As the group journeyed downstream, participants saw how the urbanisation of the Sg Batu Basin has transferred this river basin to an urban basin as it is today. This has happened through commercial, residential, industrial and recreational development, and through the development of services, amenities and infrastructure.
This real-time perspective will draw on the experiences, challenges, trials, and tribulations in implementing the River of Life Public Outreach Programme today in the 21st century.
The field visit ended at the confluence where Batu River joins up with Gombak River.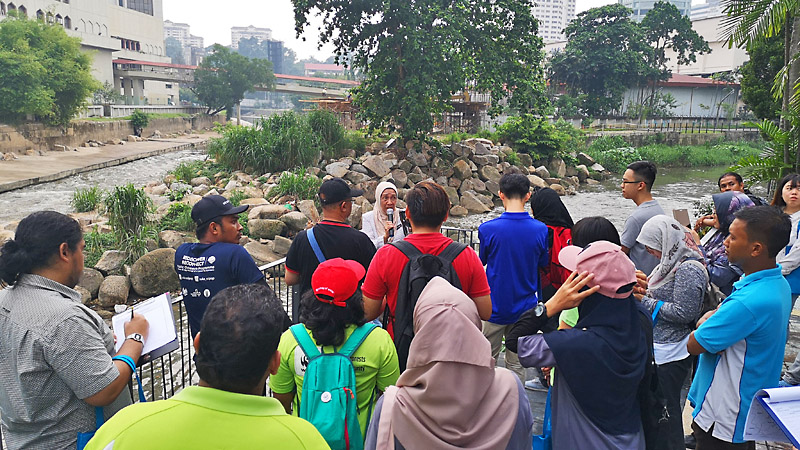 On the second day, with all that was observed indelibly etched on their minds, the participants could better grasp the theory on the overall concept of Integrated Urban River Basin Management. They could better visualise the role and challenges of the local councils, and were more inspired to do their parts in the rehabilitation of our rivers – which is one of the main objectives of the River of Life Public Outreach Programme.
The training was organised by the Malaysian Capacity Development Network for Sustainable Water Management (MyCDNet) and the River of Life Public Outreach Programme Phases 3B & 4.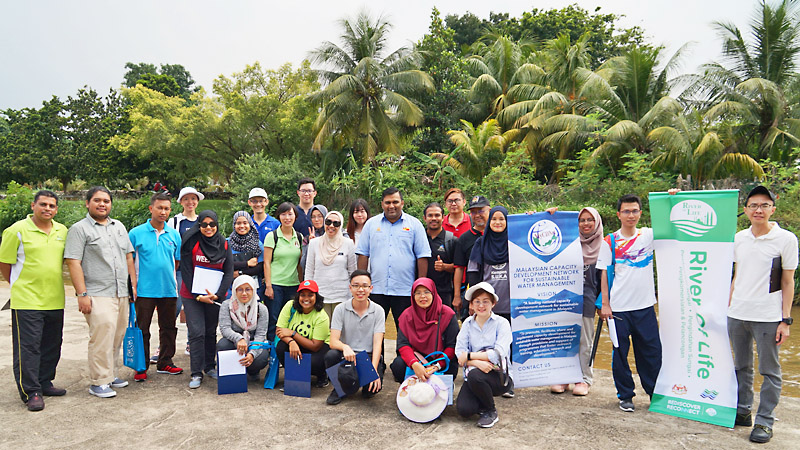 ')}