Integrity in Informal Settlements: Securing the Human Rights to Water and Sanitation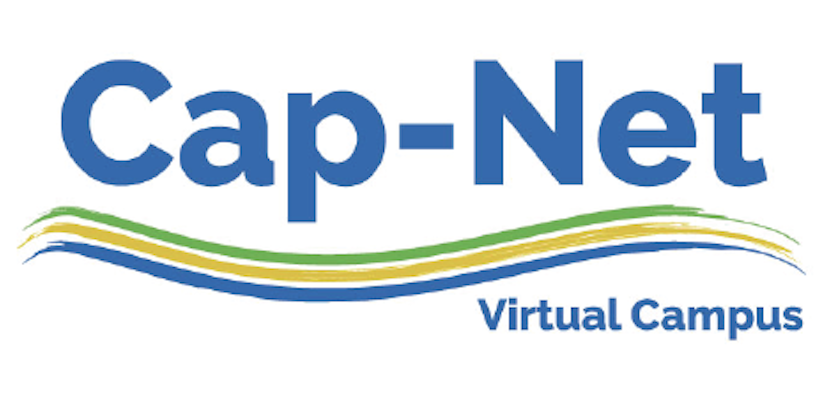 About this course
Informal settlements around the world are rapidly growing. In these settlements, access to basic services, like water and sanitation, is already often inadequate. Climate change is compounding the issue as more people move towards relative safety, water security issues rise globally, and natural disasters related to water put people and settlements at risk.
States, municipalities, and utility companies are often reluctant to invest and extend infrastructure services to these settlements because they occupy areas where the land tenure status is illegitimate or because of technical constraints. To secure access to water and sanitation services despite these limitations, residents of informal settlements have to resort to new, diverse solutions. In many cases, the everyday negotiations this requires are subject to bribes, patronage, and vote-lobbying. As a result, residents are often forced to pay high prices for low-quality water, walk miles in search of sanitation, and even face violence in accessing what is a human right.
This course explores how corruption and water integrity failures are a key, underexamined element contributing to poor service in informal settlements and focuses on what integrity can do towards addressing water inequalities and discrimination.
Based on concrete case studies (from for example, Johannesburg, Buenos Aires, Mumbai, Bulawayo, etc), the course encourages participants to identify how integrity failures manifest in the water and sanitation sectors and how strengthening integrity can reduce the opportunities for corruption by increasing transparency, accountability and participation.
Objective
Identify the historical, political, socio-economic and spatial factors shaping water and sanitation services in informal settlements.
Understand how corruption and integrity failures influence water and sanitation service delivery in informal settlements.
Examinee how an integrity focus can be useful to reduce corruption and strength opportunities to guarantee the human rights to water and sanitation in informal settlements.
Explain and apply the key concepts associated with corruption and integrity in concrete case studies.
Contents and course structure
Contents are structured in modules. In each module participants will find readings, videos, animations, suggested reading, case studies, forum discussions and quizzes.
 Informal Settlements Overview
This module introduces participants to current debates around the provision of water and sanitation services in informal settlements. Informal settlements are often seen as spaces associated with chaos, poverty and criminality. This module invites participants to interrogate these narratives and explore the historical, political, and socio-economic causes that contribute to the emergence and consolidation of informal settlements. It introduces corruption and integrity as key concepts to trace the complex dynamics around water and sanitation provision and the struggles over recognition as well as formalisation of land tenure and housing rights.
Learning objectives:
Analyse the interconnection between informal settlements and historical, political and socio-economic contexts.
Examine how water and sanitation provision rather than being centralised and standardised, is ensured via diverse service delivery models controlled by private, public and community providers, and sustained by diverse infrastructure.
Explore the interconnections between climate change and gender in informal settlements.
Manifestations of Integrity Failures
This module centres on how water and sanitation services in informal settlements are negotiated and on where corruption and integrity failures  emerge. Practices of corruption influence who has access to water, at what quality, which amount and at which price, and intersect with factors such as gender, race, class, disability, caste, and age. Participants will be confronted with different corruption practices and cases of poor integrity at three key levels: policy level, urban planning level, and service delivery level. Additionally, the module will delve into the political and ethical tensions of denying access to services to residents of informal settlements.
Learning objectives:
Understand how corruption and integrity failures affect water and sanitation provision in informal settlements. 

Explore the motives and incentives of different actors to engage in corruption. 

Analyse integrity failures at three levels: policy level, urban planning level, and service delivery level.
Strengthening Integrity
This module explores different ways in which integrity is strengthened to improve service in contexts where high levels of informality prevail. It examines how measures for improving integrity such as transparency, accountability, participation and anti-corruption (TAPA Framework) can help address corruption and secure the human rights to water and sanitation in informal settlements.
Learning objectives:
Explore how integrity and its four key pillars (transparency, accountability, participation and anti-corruption) are mobilised in particular contexts to improve water and sanitation services.

Identify opportunities for strengthening integrity in informal settlements and the challenges of doing this in practice.

Identify how integrity can be articulated in debates around the human right to water, data collection, and collective forms of organisation.
Participants
The course is open to participants representing various interest groups, there is no need for previous knowledge. 
Policy-makers, practitioners, civil society advocates, regulators, staff of utility companies; 

Students and researchers from social and technical disciplines 

Urban planners, engineers and architects
Course approval criteria and certificate
Responding the quiz at the end of each module and obtaining at least 60% correct responses is a condition to move into the next module, completing the course, and receiving the certificate. There are three opportunities to reach 50% of correct answers, and in all cases the platform will indicate the wrong answers.
Certificate
After completing the 3 modules, participants are invited to answer a short feedback survey of the course. Once this survey is answered, participants may download their certificate. Participation in the course, as well as the download of the certificate, has no costs for the participants.
---

Language: English.
---

Structure: 3 modules.
---

Level: Introductory.
---

Content: readings, videos, forums.
---

Time: 12 hours.
---

Total time dedication: 3-4 weeks.
---
Institutions:  Water Integrity Network (WIN) 
---

Certification: upon approval of quizzes at the end of each module.