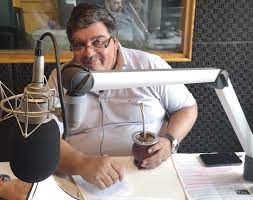 As a radio journalist, Gustavo Juñen's job is to deliver information to his listeners in the rural area of Maldonado, Uruguay. Trained in agronomy, he is passionate about sharing agricultural best practices. While water plays a significant role in agriculture, Gustavo realised that what he knew about water only scratched the surface.
Gustavo participated in various projects raising awareness of the importance of the Maldonado wetlands to the ecosystem. While noting the impact of agricultural use and advocating for more regulation to conserve the wetlands, Gustavo saw that improving his knowledge of groundwater would help him better understand the entire ecosystem.
"[As an agronomist] I knew more about surface water. Not knowing too much about what was going on under my feet, I wanted to know exactly how surface water and groundwater were integrated."
Gustavo attended The Integrated Groundwater Management course organised by The Latin American Capacity Development Network for Integrated Water Management (LA-WETnet).
There, he learnt about the impact of upstream activities, such as wetland conservation and agricultural practices, on groundwater recharge, and the need to preserve water quality.
"[The course] allowed me to have a more complete view of water and thus improve my role as a journalist and scientific disseminator, encouraging the preservation of water resources in general but mainly in agricultural and livestock activities because my radio programs are especially aimed at agricultural and livestock producers."
Since then, Gustavo's programmes now include segments on good use and care of groundwater in general, and agricultural and livestock activities. He has invited groundwater experts he met while attending the course, to share their experiences and best practices on his programme.