Water Integrity: Principles and Concepts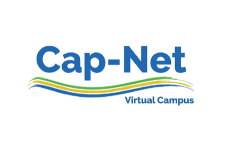 Fighting corruption requires leadership and courage, but also demands knowledge of the phenomenon to stimulate new capacities and boost change in water resources management
This online course aims to create awareness and strengthen water governance through increased knowledge on how to improve transparency and accountability. It offers a "grain" of the needed knowledge required by water practitioners, public officials, NGO personnel, and anybody else who want to contribute to increase the efficiency and integrity of water management.  The course explains the principles and concepts of water integrity and helps depicting concrete applications in the daily life of water experts.
Sponsored by a partnership of international development organisations, the course is free.
About this Course
The water crisis is known to everybody. 844 million people around the world lack access to safe reliable drinking water facilities. The critical weaknesses of the water sector (scarcity, equitable distribution, access) can be solved only by providing a more transparent, participatory and accountable water management.
Integrity, accountability and anti-corruption are critical in governing the resources and in providing qualitative service for all. These principles need to frame policy reforms and enforcement.
On a global scale, the levels of capacity and coordination to protect and improve vulnerable water resources and services are becoming inadequate. Water governance  is not effective and is hindered further by an increasingly more complex and multi-faceted corruption. Poor and marginalized communities, people who are the least empowered to speak out against these issues, are the most affected. In this context integrity and anti-corruption are some of the least addressed areas in the governance of water resources and services.
Objectives
By the end of the course participants will:
understand the main concepts and principles behind water integrity, transparency, and accountability; as well as the ways in which corruption may occur in the water sector, its drivers, and impacts;
understand the need for effective changes and be familiar with tools that can be applied to achieve water integrity;
be familiar with examples of good practices related to promoting integrity, accountability and combating corruption in the water sector.
have access to useful up-to-date materials in support of specific subject areas for water integrity.
Modules
In each module participants will find valuable and updated readings, videos, suggested web sites, and experiences from the ground.
Module 1: Water Integrity in a water governance framework
Module 2: Corruption in the water sector and the need for change processes
Module 3: Laws, institutions, and instruments
Module 4: Integrity management
Module 5: Water integrity and the way towards Sustainable Development Goals
Target Audience
Participants representing various stakeholder groups from the entire water sector worldwide and who are interested to actively follow the course, participate in all activities, and complete all modules.
• stakeholders and professionals forming part of water management, civil society, river basin or international organizations; development programmes and members of UN organizations; and representatives of the private sector;
• decision makers, policy makers, and high-level professionals and managers active in governmental bodies;
• capacity developers active in the fields of water integrity, sustainable water management, Integrated Water Resources Management, Human Rights Based Approaches, representatives of the WASH Media Network, amongst others;
As this an introductory course, participants are not expected to have previous knowledge on water integrity.
Facilitators
Course contents will be facilitated by a team of specialists representing the Water Integrity Network (WIN); UNDP Water Governance Facility at SIWI, CEWAs, and Cap-Net UNDP.
Håkan Tropp, Stockholm International Water Institute, SIWI
Håkan has over 15 years' experience in water governance and institutional change, water policy reform, integrated water resources management, water economics, transboundary water and water integrity.
He has worked in South Asia, Europe and Africa providing policy advice, research and capacity development within the UN, policy think tanks, research institutions and donor agencies. Since 2004, Tropp led the water governance department, including the Water Governance Facility, of the Stockholm International Water Institute.
 Janek Hermann-Friede, project manager and trainer at CEWAS and senior partner at SEECON
He explores, develops and pursues tangible solutions for water governance and resource management challenges, whether it is through facilitating change or supporting organizational or business development processes. For more the past 10 years Janek has been working on integrity-related projects in the water sector in East Africa, the Middle East and Latin America. He is one of the lead developers of the integrity management approach for water sector organizations and other tools to promote water integrity. He further is a guest lecturer on strategies and instruments for sustainable development and good governance at the Humboldt University Berlin.
Alice Jaraiseh, UNDP Water Governance Facility at SIWI
Programme Manager. Alice´s main responsibility is to assist in coordinating the full range of WGF's support component activities, as well as to provide support to develop the water governance knowledge base, including the coordination of WGF's communication and outreach programme.
Pilar Avello, Programme Manager at SIWI
Programme Manager at SIWI's Water Governance department and one of SIWI's experts on integrity and accountability in the water sector. Currently, Ms. Avello is leading Water integrity projects in Latin America and South East Asia and is part of the SIWI team for the Accountability for Sustainability partnership with UNICEF, focusing on WASHBAT methodology and implementation, and Accountability mapping tools. Ms. Avello has great experience in developing and facilitating participatory methodologies and workshops. Ms. Avello has 10 years' experience working on different aspects of democratic governance. Prior to join SIWI, she worked for UNDP and UN DPKO in Latin America and West Africa. She holds an Executive MSc in Public Administration (EMPA), MSc in International Business Administration and a MA in Public Relations and Advertising
James Leten, UNDP Water Governance Facility at SIWI
James joined SIWI in 2011. In his position of Programme Manager Mr Leten coordinates the water integrity promotion and capacity-building activities at UNDP Water Governance Facility.  He provides advisory services in the areas of water governance performance and institutional strengthening.  Since 2011 he manages Regional Water Integrity Capacity-Building Programmes, in the Sub-Saharan, Middle East and Mediterranean regions.  Till 2014 he facilitated the Africa Working Group of the EU Water Initiative which is an Afro-European platform for transcontinental collaboration. He has more than 20 years of experience in the water sector in Europe, Africa Middle East and South East-Asia. For over 15 years, he has been working with diverse policy and strategy development activities and institutional reforms of the water sector.  He's particularity interested in stakeholder mobilisation and participation in inclusive governance, as well as in understanding what can drive the required collective actions in Good Water Governance.
Damian Indij, Cap-Net UNDP
Cap-Net´s Virtual Campus Coordinator. Damian has facilitated water-related courses in Latin America, Africa, Asia, and Europe, and participated as team member for the development of various training manuals. He is passionate for innovative learning approaches and partnership building for human and environmental development.
Course partners
The Water Integrity Network (WIN) is a network of organizations and individuals promoting water integrity to reduce corruption and improve water sector performance worldwide. WIN works to raise awareness on the impact of corruption -especially on the poor and disenfranchised- assesses integrity risk and promotes practical responses. The network's vision is a world with equitable and sustained access to water and a clean environment, which is no longer threatened by corruption, greed, dishonesty and wilful malpractice.
The UNDP Water Governance Facility (WGF) at the Stockholm International Water Institute (SIWI) is an initiative that was launched by the United Nations Development Programme (UNDP) and the Swedish Agency for International Development Cooperation (Sida). The programme is a mechanism to implement parts of the UNDP Water Governance Programme. The UNDP Water Governance Facility supports developing countries on a demand basis to strengthen water governance and reduce poverty through policy support and advisory services in multiple thematic areas, including: integrated water resources management, transboundary water, water supply and sanitation, climate change adaptation, South-South collaboration, experience and best practices exchange, gender, and capacity building.
OECD Water Governance Initiative
https://www.oecd.org/env/watergovernanceprogramme.htm
Is an international multi-stakeholder network of members from the public, private and non-for-profit sectors gathering regularly to share good practices in support of better governance in the water sector. The OECD Water Governance Initiative:
Provides a multi-stakeholder technical platform to share knowledge, experience and best practices on water governance across levels of government.
Advises governments in taking the needed steps for effective water reforms through peer-to-peer dialogue and stakeholder engagement across public, private and non-profit sectors.
Provides a consultation mechanism to raise the profile of governance in the Global Water Agenda.
Supports the implementation of theOECD Principles on Water Governance in interested member and non-member countries, basins and cities by scaling up best practices and developing indicators.
Fosters continuity on governance discussions at global level, in particular by supporting the Implementation Roadmap on Governance of the World Water Forums.
Is a Swiss non-profit association specialised in improving business practices in water and sanitation through training and awareness-raising so as to increase the sector's integrity and sustainability. CEWAS works with a wide range of partners across the fields of water, sanitation and entrepreneurship and are backed by a think tank of renowned experts and specialists.