Unpacking the Opportunities of Integrated Urban Water Management for Sustainable Cities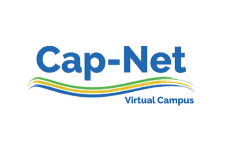 This course will equip attendees with the theory, practice and skills to guide cities and the different sectors in managing water holistically. It will enable participants to understand the complex global and regional water-related challenges and to develop an integrated strategies and sustainable solution for coordinated planning, development and management of water resources.
Upcoming edition of this course
The first edition of this course was held in 2018. You are welcome to subscribe to our newsletter to receive information on upcoming online courses.
About this Course
This course provides a powerful new perspective to approach water-related challenges holistically and strive to meet the ever-growing need of water professional to help transitioning the existing conventional cities to the cities of the future through integrated urban water management, water sensitive and water wise approaches.
The course is designed to provide attendees with a background on an integrated water supply, stormwater, and wastewater management and advancements in technology to improve water use/reuse efficiency, enhance energy and nutrient recovery form waste stream. It highlights strategies for building resilient, green and sustainable cities such as water sensitive urban planning, integrated sanitation service delivery chain and nature-based solutions for liquid and solid waste management.
In addition, the course will also discuss the multiple challenges of water governance, such as legal and institutional aspects, financing water management and services, effective cooperation with stakeholders, cross-border issues, gender impact and integrity.
Objectives
To provide a broader understanding of innovative integrated urban water management and water wise approaches for sustainable development.
To discuss multiple benefits of water sensitive urban design and green infrastructure systems for urban water security.
To understand the pathway to improve sanitation service delivery chain for all and explore the benefits of wastewater as a resource and nature-based options.
To provide an overview of the urban water governance systems and business development opportunities that affect the use, development, and management of urban water holistically.
To provide an insight on how to induce change and transformative development for green, healthy and resilient cities of the future.
Modules
In each module participants will find valuable and updated readings, videos, suggested web sites, and experiences from the ground.
Module 1: The Challenge of Cities in a Globalizing World.
Module 2: Achieving Urban Water Security
Module 3: Improving Urban Sanitation for Healthy Cities
Module 4: Effective Urban Water Governance
Module 5: Inducing Change and Transformative Development
Target Audience
Participants representing various stakeholder groups from the entire water sector:
Stakeholders and professionals forming part of water management, civil society, river basin or international organizations; development programmes and members of UN organizations; and representatives of the private sector;
decision makers, policy makers, and high-level professionals and managers active in governmental bodies;
capacity developers active in the fields of urban and sustainable water management, Integrated Water Resources Management, water governance, amongst others;
As an introductory course, participants are not expected to have previous knowledge on Integrated Urban Water Management.
Partners
Global Water Partnership                                         www.gwp.org
GWP's VISION is a water secure world. Our MISSION is to advance governance and management of water resources for sustainable and equitable development. Our VALUE PROPOSITION: We're a large, diverse, inclusive, multi-stakeholder partnership that supports communities and countries to improve the way they manage water. Put simply, we're about bringing water users together (that's everyone) to solve water problems.
U.A. Whitaker College of Engineering, Florida Gulf Coast University (FGCU)  
U.A. Whitaker College of Engineering at Florida Gulf Coast University fosters and provides world-class programs in select engineering disciplines and is committed to quality engineering education. The College is committed to achieve sustainable development, both locally and globally, by fostering social, economic and environmental sustainability. The college accomplishes this through teaching, research and community outreach, as well as by generating practical knowledge and developing innovative technologies, skills and policies.
The Water Integrity Network (WIN) is a network of organizations and individuals promoting water integrity to reduce corruption and improve water sector performance worldwide. WIN works to raise awareness on the impact of corruption -especially on the poor and disenfranchised- assesses integrity risk and promotes practical responses. The network's vision is a world with equitable and sustained access to water and a clean environment, which is no longer threatened by corruption, greed, dishonesty and wilful malpractice.