Professional Management of Water Well Drilling Projects and Programmes – an Overview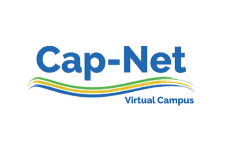 This online course offers participants an introduction to the professional management of water well drilling projects and programmes. It provides an overview of what is required to improve professionalism in the organisations and countries in which they work.
The course provides participants with an understanding of the following key elements: groundwater information, siting, costing and pricing, procurement and contract management, borehole drilling and supervision and how professional drilling is affected by the wider institutional environment. 
Upcoming edition of this course
Two editions of this courses held in 2018 and 2019. An opening for 2020 will be announced soon. You are welcome to subscribe to our newsletter to receive information on upcoming online courses.
About this Course
Drilled water wells are vital to achieving universal, clean drinking water. The water must be safe, affordable and available through services that last. To get there, these wells, or boreholes, need to be provided in a professional manner. Design, siting, procurement, construction, project management and supervision are key elements within a professional sector. Water resources must also be considered and long-term support is required to maintain services.
Throughout the course, the participants are required to reflect on the pros and cons of practices and policies in their own organisation, organisations that they work with and country.
Using state-of-the-art materials, i.e. videos, documents, presentations and websites, the course motivates participants to explore actions that could be taken within their own organisations, local authority and/or country to improve borehole drilling professionalism.
Objectives
By the end of the course participants will:
Have an understanding of the key elements of a professional water well drilling sector.
Understand key reasons for immediate and longer-term borehole failure.
Recognise the value of groundwater data and know what constitutes good borehole siting.
Appreciate the importance of drilling supervision.
Learn about practices, initiatives and challenges to improve drilling professionalism from participants in other countries.
Have improved knowledge to reflect on procurement and contract management
Understand what constitutes a strong institutional framework (at national or state level) for borehole drilling, including driller licencing, borehole permits and associations.
Have signposts for materials that support further learning on the topic.
Modules
In each module participants will find valuable and updated readings, videos, suggested web sites, and experiences from the ground.
Module 1: Introduction, Groundwater Information and Siting
Module 2: Costing and Pricing and the Procurement and Contract Management of Borehole Drilling
Module 3: Borehole Drilling and Supervision
Module 4: Institutional Frameworks for Borehole Drilling Professionalism
Module 5: Dialogue and Actions to Raise Drilling Professionalism
Target Audience
Participants should ideally be involved in the budgeting, planning, procurement, management, implementation, supervision, monitoring of water supply projects or programmes, or be involved in water resources monitoring, regulation or other governance aspects. The course is designed for both those with a technical (i.e. engineering/science) and those with a non-technical (i.e. social science/economics/arts/politics) background.
Contents, facilitators and course partners
The course is facilitated by a team of specialists representing Cap-Net UNDP, Skat Foundation, UNICEF, and senior groundwater and drilling experts from Niger, Kenya, Senegal and the United Kingdom. Contents are based in the UNICEF Guidance Note on Professional water Well Drilling.
Skat Foundation   skat-foundation.ch
Skat Foundation is a non-profit organisation fostering the exchange of knowledge and experience in development cooperation.  To achieve this we pursue three approaches: creating knowledge, sharing knowledge, documenting knowledge. By delivering and facilitating trainings and workshops for development professionals we seek to increase effectiveness and impact on the ground.  Using a variety of approaches, we support networking, creative exchange and learning for better outcomes.
UNICEF   www.unicef.org/wash
UNICEF's water, sanitation and hygiene (WASH) team works in over 100 countries worldwide to improve water and sanitation services, as well as basic hygiene practices. UNICEF's work in water focuses on the ability for children to access safe water, the quality of the water they can access and the journey they must take to collect it. UNICEF is at the forefront of exploring innovative ways to access water, and building climate resistant infrastructure. UNICEF is a Steering Committee member of the Rural Water Supply Member.
Rural Water Supply Network (RWSN)   www.rural-water-supply.net
The Rural Water Supply Network (RWSN) is the global network for rural water supply professionals, with nearly 10,000 members in more than 150 countries. RWSN is a strategic global platform for knowledge sharing and collaboration in the water sector with a central focus on the achievement of universal access to safe, affordable water supplies. Because 4 out of 5 of those without access to an improved water source live in rural areas, the ambitious Sustainable Development Goal 6 and the legal duties under the Human Right to Water can only be achieved through strong partnerships at all levels from local to global. Sustainable Groundwater Development is one of the RWSN Themes.
AGW-Net   www.agw-net.org
Africa Groundwater Network (AGW-Net), is a non-profit network, inaugurated in July 2008 in Pretoria, South Africa. It was established to increase awareness of the potential and value of groundwater across Africa for multiple human purposes as well as for the environment, and to contribute to the capacity development in the groundwater sector.
Water Integrity Network (WIN) www.waterintegritynetwork.net
WIN supports and connects an open network of partner individuals, organizations, and governments promoting water integrity to reduce corruption, and improve water sector performance worldwide. WIN researches the impact of corruption and mismanagement in the water sector and advocates for integrity as a crucial requirement to achieve the global development agenda. We support integrity change processes in countries and develop and promote tools for Transparency, Accountability, Participation, and Anti-corruption. In all our work we focus on capacity development and risk prevention.
British Geological Survey   www.bgs.ac.uk
The British Geological Survey is a world-leading geological survey focusing on public-good science for government, and research to understand earth and environmental processes.  The BGS provides expert services and impartial advice in all areas of geoscience. Our client base is drawn from the public and private sectors both in the UK and internationally.  We aim to meet the changing needs of society with responsive, innovative and interdisciplinary science.  BGS is the UK's premier provider of objective geoscientific data, information and knowledge and a world leading centre for: geoscience survey, mapping and monitoring; modelling and research; and data and knowledge management.
Oxfam   www.oxfam.org
OXFAM´s vision is a just world without poverty. We want a world where people are valued and treated equally, enjoy their rights as full citizens, and can influence decisions affecting their lives. It´s purpose is to help create lasting solutions to the injustice of poverty. We are part of a global movement for change, empowering people to create a future that is secure, just, and free from poverty. To achieve this OXFAM uses a combination of rights-based sustainable development programs, public education, campaigns, advocacy, and humanitarian assistance in disasters and conflicts, challenging the structural causes of the injustice of poverty, and work with allies and partners locally and globally. OXFAM works as a confederation of affiliates, seeking maximum impact by building on our respective strengths. By working together, we enhance our collective impact and cost effectiveness, and contribute to a just world without poverty.
UNHCR   www.unhcr.org
UNHCR, the UN Refugee Agency, is a global organization dedicated to saving lives, protecting rights and building a better future for refugees, forcibly displaced communities and stateless people. UNHCR works to ensure that everybody has the right to seek asylum and find safe refuge, having fled violence, persecution, war or disaster at home. Since 1950, UNHCR have faced multiple crises on multiple continents, and provided vital assistance to refugees, asylum-seekers, internally displacedand stateless people, many of whom have nobody left to turn to. UNHCR helps to save lives and build better futures for millions forced from home.