Preparing proposals to access funding for
groundwater-related infrastructure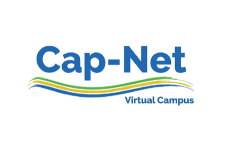 About this Course
Welcome to the Training Course on Preparing Proposals to Access Funding for groundwater resource development. The purpose of this course is to increase your knowledge and skills and build your capacity to prepare successful funding proposals for groundwater related infrastructure, emphasising the importance of treating groundwater as a resource in a sustainable manner.
This course will teach you to develop successful project proposals, in a practical way, one step at a time. The course provides real life context from a relevant case study in the SADC region to cement learning through practical examples.
Objectives
The course has two main objectives:
To strengthen your knowledge of sustainable groundwater development opportunities.
To strengthen your capacity for developing successful proposals to better access finance for sustainable groundwater projects.
Learning goal
The goal of this course is to address the key challenges faced in the SADC region to access finance for groundwater. Access to affordable long-term financing is a longstanding and ongoing challenge for large-scale water infrastructure investment in the region. In addition, funders are increasingly perceiving risks in infrastructure investments that are unlikely to be supported by sustainable ecosystem services. This will make accessing financing more difficult.
Participants
This manual is targeted at people working in the SADC region on water resource development, and those wishing to strengthen their skills in developing successful funding proposals for groundwater development.
In this course we welcome participants from all over the SADC region such as groundwater practitioners, and including participants from:
Government departments, such as groundwater, water and infrastructure development, climate change and environmental departments, and departments responsible for project funding
Financial institutions that are mandated to finance groundwater infrastructure and resource development
NGOs, academia and the private sector that support water resource development.
We anticipate that you, the participant, will have some understanding of the role groundwater plays in water security in the region, with some background in groundwater, professionally or educationally. As such, this mid-level training will be particularly useful for seasoned water resource management practitioners.
Contents and course structure
Contents are structured in modules. In each module participants will find readings, videos, suggested web sites, forum discussions and quizzes.
Module 1: Introduction to Funding Proposals
Module 2: Translating country priorities into projects
Module 3: Developing a funding proposal
Module 4: Designing a groundwater project
Module 5: Exam
Module 6: closure
Registration for the first course edition in 2020
The first edition of this course in 2020 will be announced soon.
---

Language: English.
---

Structure: 6 modules.
---

Level: mid-level training
---

Content: readings, videos, forums.
---

Time: 24 hours.
---

Total time dedication: 6 weeks.
---
Institutions: Cap-Net, SADC, Groundwater Management Institute, OneWorld.
---

Certification: upon approval of quizzes at the end of each module and one final exam.