Training Course for ISO 30500 and ISO 24521:
 International Non-sewered Sanitation Standards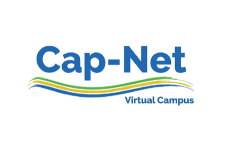 Introduction
This course aims to encourage the national review, adoption and use of two international non-sewered sanitation standards, ISO 30500 and ISO 24521. It intends to expand the reach of these standards beyond national standards bodies and increase collaboration with WASH sector stakeholders such as relevant ministries, local governments, NGOs and the private sector.
Objectives
The overall goal of this training is to generate a deeper and shared understanding of ISO 30500 and ISO 24521 to support the United Nations Sustainable Development Goals (SDG) 6.2 and 6.3 by providing adequate access to equitable sanitation and hygiene and by improving water quality.
Participants
Policy makers
Regulators
Certification bodies
National regulatory bodies, building by-laws, water and sanitation departments and service providers
Manufacturers, suppliers and downstream value chain support
Estate developers, eco-estate and green buildings fraternity, owners and developers
Provincial and senior local government officials
Municipal officials responsible for sanitation and water use license
Consulting engineers
NGO's and safe sanitation promoters and practitioners
Academia
Language
The course will be delivered in English, French and Chinese.
Why is it important?
ISO 30500 and ISO 24521, developed from the International Organization for Standardization (ISO), serve to improve health, reduce the environmental impact of wastewater treatment, and offer affordable options for users and communities to help change the lives of the approximately 2.0 billion people who live without basic sanitation. Whereas ISO 24521 optimizes existing wastewater services, ISO 30500 encourages the development of new technologies and solutions (non-sewered sanitation options) as current technologies are failing to address underlying challenges behind the lack of sanitation, including poverty, infrastructure and resources.
Contents and Course Structure
The online course comprises four modules.
Module 1: ISO 30500 and ISO 24521: Hand in Hand
Module 2: A Comprehensive Approach to ISO 30500
Module 3: A Comprehensive Approach to ISO 24521
Module 4: Practical steps, in-country coordination and support for adoption of ISO 30500 and ISO 24521
Each module includes mandatory and recommended readings.  Websites with complementary information are also available to participants. After completion of each module participants will take a quiz, with three attempts.  Passing the quiz with 60% correct answers will allow participants to move onto the next module. Satisfactory completion of all of the modules will be a requirement for obtaining the certificate of the course.
Participant dedication and certification
Participants are expected to dedicate a minimum of three hours per module to the course.  This time dedication should be enough to review mandatory readings and participate in all activities.  The standard of the course will be high and requires participants to not just dedicate their time, but to also invest in the learning and to ensure that they can focus on the modules, learning and the assignments.  Passing the quizzes will require effort but will help ensure that everyone who completes the course has the required knowledge to effectively understand ISO 30500 and ISO 24521, as well having a clear understanding of non-sewered sanitation solutions and how they can promote adoption in their own countries.  Participants who satisfactorily complete the course will receive a Certificate of Completion issued by the course organizers.
Registration
This is a self-paced course. As of  17 May, 200 vacancies are open to take this course. Enrolled participants must complete the course before November 15, 2021. Passed that day, participants will have access to the course content, but they will no longer be able to advance in their modules or have the possibility of completing the course and get a certificate. Later, the opening of a new edition of the course for more participants will be announced.
The course is free. Participants interested in taking this course are welcome to enrol by clicking in the button "Register now".
---

Language: English, French, Chinese
---

Structure: 4 modules
---

Level: Advanced
---

Content: lectures, videos, readings, forums
---

Time: 15-20 hours
---

Total time dedication: 4 weeks
---
Institutions: Cap-Net, ANSI, GWP
---

Certification: 60% correct responses on each of the 4 quizzes of the course.
---

Course start and end dates: 12/05 to 15/11 -