The training course on Climate Resilience: Access to Water Supply and Sanitation was organised by the National Water Resources Institute (NWRI) in collaboration with the West African Network for Capacity Building (WA-Net)/CAP-Net. The purpose of the course is to create awareness on climate change in general and climate resilience in particular and to impart the basic knowledge on how to improve water supply and sanitation infrastructure to withstand climate change effects in the water resources sector in the West Africa sub region.
The course was held at the National Water Resources Institute in Kaduna, Nigeria from 13th to 17th of August 2018. The training focused on the premise that the issues touching all segments of the society and all economic sectors demand more integrated approaches to developing and managing water resources, sanitation and hygiene in the context of climate change challenges.
The training was targeted at different water resources related agencies and in particular the Federal and States Ministries of Water Resources, Water Boards/Corporations, River Basin Development Authorities, the Academia, Rural Water Supply and Sanitation (RUWASA) organisations. Also Water Resources/Hydrological Services Agencies nationwide attended the course, with a total number of 28 participants.
The training commenced with the opening address and opening declaration from the Executive Director of the National Water Resources Institute, Prof. E. A. Adanu who was represented by Director and Head of Training, Dr. Martin Eduvie with other personalities; Dr. Mike Nwude, Head of Water Resources and Environmental Management Department, Engineer Timothy Olabode, Head of Groundwater Department, Mr. Ibrahim Doh; representative of Administration and Finance Department and other Management members of NWRI.
The technical sessions of the training program covered Lecture Presentations; Participatory Discussions; Case Studies; Climate change related videos; Questions/comments; Group Works; and site visits. At the end of the training the participants were awarded Certificate of Attendance after completing the evaluation form for the course.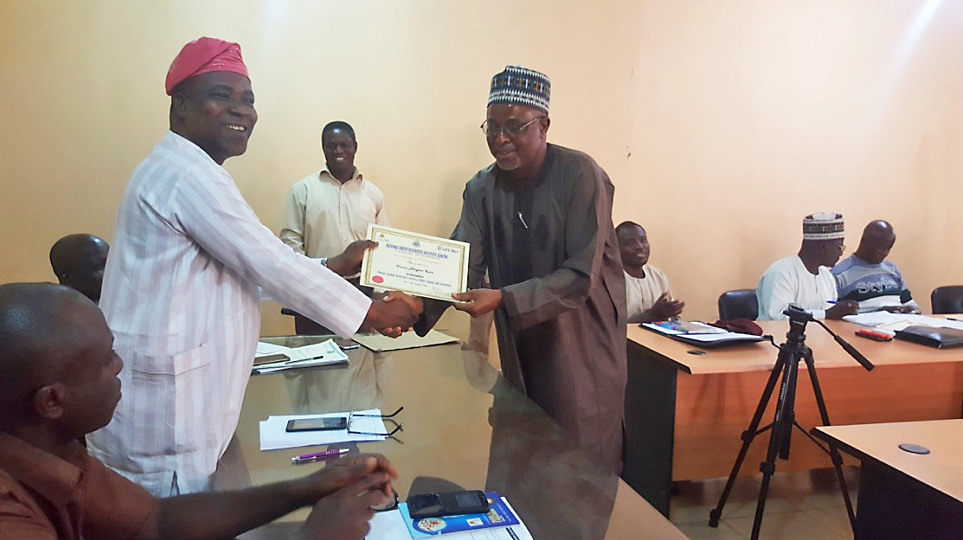 ')}