On 29 July, the Malaysian Capacity Development Network for Sustainable Water Management (MyCDNet) held the webinar "Climate-resilient water management for the future: flood & drought" . The online event was hosted by the Asian Sewerage Training, Research & Innovation Centre of Excellence (ASTRICE) and supported by Cap-Net UNDP.
The learning exchange focused on water management during seasons of floods and droughts from the perspectives of the National Flood Forecast & Warning Centre (PRABN) and the National Water Balance Management System (NAWABS).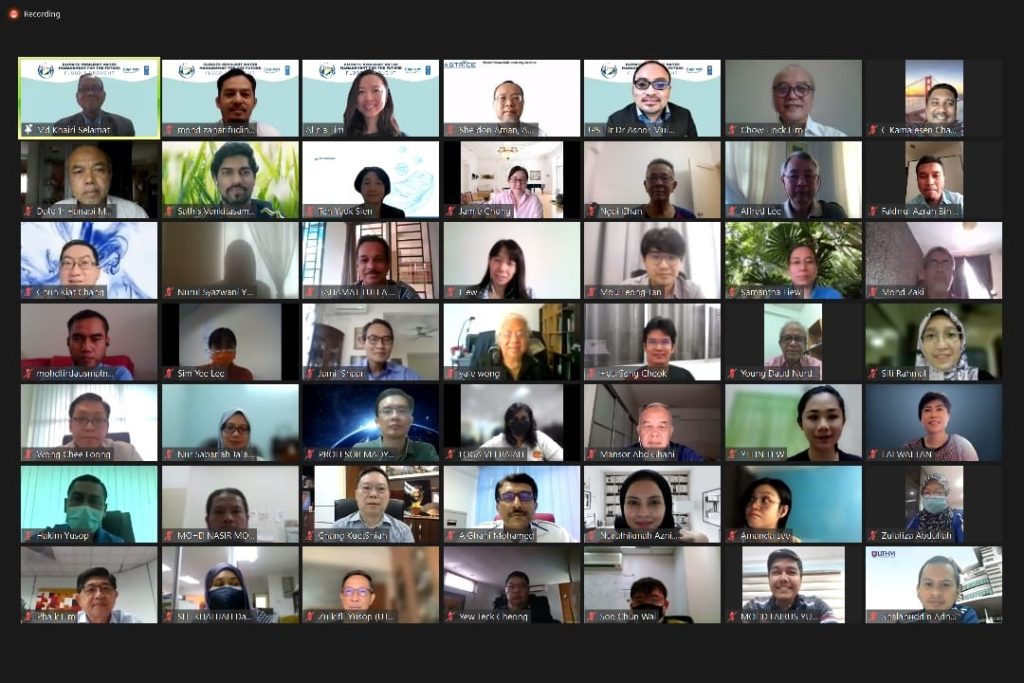 Dato' Ir Lim Chow Hock, Network Manager of MyCDNet, welcomed the participants and briefly introduced MyCDNet network and Cap-Net UNDP. The webinar was moderated by Ir. Hj. Md Khairi bin Selamat, Deputy Network Manager of MyCDNet, who was the Director of the River Basin Management Division of the Department of Irrigation & Drainage Malaysia.
Ir. Dr. Mohd Zaharifudin bin Muhamad Ali, Principal Assistant Director for PRABN, and Ir. Dr. Asnor Muizan Ishak, Chief of Section for Technical Advice for NAWABS shared their expertise on water management systems from the Department of Irrigation & Drainage Malaysia.
The webinar and reading materials are accessible at www.mycdnet.org