The 25th edition of the World Water Week took place between August 23 and 28 in Stockholm. Under the theme "Water for Development", the meeting was the annual focal point for global water issues. In many sessions, workshops and seminars, particular attention went to the Sustainable Development Goals (SDGs) and especially to Goal 6: Ensure availability and sustainable management of water and sanitation for all.
Experts, practitioners, decision-makers, business innovators and young professionals from a range of sectors and countries came to Stockholm to network, exchange ideas, foster new thinking and develop solutions to the most pressing water-related challenges of today.
Cap-Net had a significant presence with active participation in various sessions, events, working meetings, and permanent display of information at the UNDP stand. Here is s a short summary of Cap-Net's engagement at the Water Week:
Aqua Republica: Is Sustainable Development a game?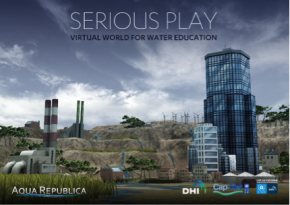 More than 40 participants joined the official presentation of Cap-Net's own version of Aqua Republica, a serious game for water education developed jointly with UNEP-DHI. Participants formed 6 teams that played for one hour to try to achieve sustainable development at the river basin level, and win a box of chocolates! Team 5 came out as winner, and in line with equity principles, shared the box with all those in the room.
Aqua Republica will be tested during September in schools in Kenia and Argentina and soon will be freely available for all as an online serious game.
New training manual launched: Human Rights Based-Approach to Integrated Water Resources Management
Cap-Net, WaterLex, REDICA, and the UNDP Water Governance Facility (WGF) at SIWI have been working together the last year on this key training manual which brings together: human rights and integrated water resources management (IWRM). Awareness has grown within the human rights community that water management is fundamental to the realization of a range of human rights. Similarly, water management practitioners have become increasingly aware of the crucial importance of water in key human rights domains such as the right to life, the right to health, the right to food and the right to a healthy environment.
The manual was launched at the Swiss Water Partnership stand, during a gathering which joined various persons already looking into possible use of this manual at different training activities.
New Training Manual Launched: Integration of groundwater management into transboundary basin organizations in Africa
Transboundary water management is of great importance to Africa, which has been emphasized in the African Water Vision 2025. Almost all Sub-Saharan African countries share at least one international river basin, and over the entire continent there are about 80 transboundary lake and river basins and 40 transboundary aquifer basins. The African Water Vision 2025 stresses that groundwater is the major, and often only, source of drinking water for more than 75 % of the African population.
This training manual was developed by Cap-Net in collaboration with the African Groundwater Network (AGW-Net), the Federal Institute for Geosciences and Natural Resources in Hannover (BGR), the International Groundwater Resource Assessment Centre (IGRAC), International Water Management Institute (IWMI), and the former Groundwater Management Advisory team (GW-MATE) of the World Bank, and was launched and published during the World Water Week.
The new manuals can be download at the training materials section on Cap-Net´s web site.
Can the Sustainable Development Goals be achieved without water capacity development?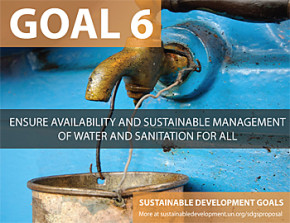 A United Nations Summit in September 2015 adopted a new development agenda entitled "Transforming our World by 2030 – a New Agenda for Global Action". The agenda is an historic agreement on a comprehensive and far-reaching set of universal goals and targets (abbreviated as SDGs). If these are realized (17 goals and 169 targets), they will create a better world and renew determination to take the bold and transformative steps that are needed to shift the world on to a sustainable path.
At the core of improved water governance and attainment of the SDGs lies the need for capacity development at individual and institutional levels. Capacity development – the process through which individuals, organizations and societies obtain, strengthen and maintain the capabilities to set and achieve their own development objectives over time – is an effective way to improve water resource management. The concept of transformation is central to Cap-Net UNDP activities. Themba Gumbo, Cap-Net Director, participated in the UN-Water Stakeholder Dialogue, emphasizing Cap-Net UNDP's strategic direction for 2016-2020 "Water Knowledge for All: Empowering Individuals, Enabling Environments" and making the case for water capacity development as an essential ingredient for means of implementation of the SDGs.
Cap-Tec Meeting: Developing Capacity in the Use of New Technologies for Improved Water Management and Productivity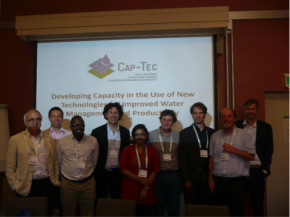 Following a previous meeting at the 2014 World Water Week and an expert consultation meeting held at UNESCO-IHE, March 26-27, 2015, various partners engaged in the Cap-Tec Programme met in Stockholm with the intention to review and discuss a project brief, and to agree on next steps. Partners agreed to continue with the development of a 4-year programme, exploring in detail some specific technologies which will be incorporated in the programme, because of their potential contributions to achieving the Sustainable Development Goals.
Cap-Tec, a signature programme of Cap-Net UNDP, aims to develop individual and institutional capacities for the incorporation and application of technological innovations, as earth observation tools and smartphone data monitoring amongst others, as intrinsic inputs for improved water management and productivity, in line with IWRM, climate change adaptation, and the 2015 Sustainable Development Goals.
The Cap-Tec partners who met in Stockholm during the World Water Week were: Zoltan Vekerdy (University of Twente/ITC); Nazmun Naher (Gender and Water Alliance); Benjamin Koetz (Eurupean Space Agency; ESA-TIGER); Gareth James Lloyd (UNEP-DHI); Robert Meerman (Rain Foundation); Jeroen van der Sommen (Akvo); and Kees Leendertse, Themba Gumbo and Damian Indij from the Cap-Net secretariat.
European Space Agency (ESA) and The World Bank Group session on Earth Observation supporting water resources management for sustainable development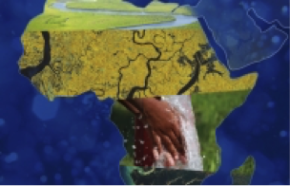 Kees Leendertse from the Cap-Net secretariat participated in a panel in this session, which demonstrated the application and benefits of Earth Observation (EO) information derived from satellites – information that supports governments, intergovernmental bodies, the private sector, and major water using sectors in water resource management. EO contributes to providing timely, consistent and independent information on water resources at basin scale to manage and efficiently serve agricultural, industrial and fresh water needs. Cap-Net and ESA are collaborating in capacity development on the use of earth observation for sustainable water management since a few years. A challenge for the coming period is to transform the substantive material contained in ESA-TIGER's toolkit into comprehensive training packages. ESA, ITC and Cap-Net will work together towards that goal.
Water Integrity Global Outlook 2015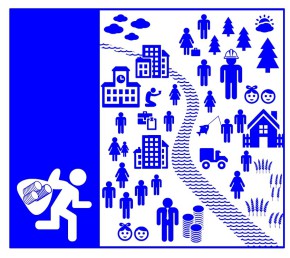 The Water Integrity Network (WIN), Cap-Net and other partners will publish the Water Integrity Global Outlook 2015 later this year as successor to the Global Corruption Report 2008 on water. Together with UNDP Water Governance Facility, Cap-Net has taken the lead in the capacity development sections of this global report. The seminar at the World Water Week provided opportunities for contributors, external referees and participants to share and reflect on the main conclusions of the Global Outlook, including challenges such as engaging all who are needed for this battle. Damian Indij, Cap-Net´s virtual campus coordinator, formed part of the panel in this session to share lessons learnt in trying to increase integrity in the water sector.
Cap-Net´s Virtual Campus: Bring Water Knowledge to All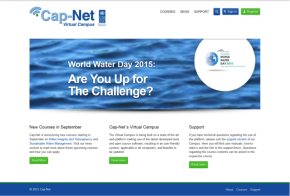 At the 20th meeting of the working group on capacity development of Sustainable Sanitation Alliance (SuSanA), Themba Gumbo, Cap-Net Director, presented Cap-Net´s Virtual Campus. This is the first year in which the campus is fully operational, and 4 online courses (three in English, one in Spanish) will be running between September and December 2015. These courses are conducted together with partners that have contributed to the respective programmes, such as UNDP Water Governance Facility at SIWI, Water Integrity Network, WaterLex, as well as Cap-Net's affiliated networks, and have so far raised a high level of interest from hundreds of participants from all regions.
Did you visit the campus? campus.cap-net.org
Cap-Net Board Meeting
The mid-year Cap-Net board meeting was held on Monday 24 August 2015 with members participating at the World Water Week and those not participating connected remotely. The meeting covered the progress to date and the reviewed work plan and budget for 2015.
Cap-Net side meetings
Cap-Net secretariat staff participated in over 30 meetings involving international partners and prospective future partners. The meetings ranged from programming for 2016 and the immediate future, to strategizing and positioning with regard to the implementation of the SDGs. During the World Water Week, Cap-Net consolidated its future cooperation notably with the Global Water Partnership (GWP), Swedish Meteorological and Hydrological Institute (SMHI), UNDP Water Governance Facility at SIWI, Water Footprint Network, the Water Integrity Network (WIN), CEWAS/seecon, ESA, SuSanA, SIWI, UNEP-DHI and the International Water Association (IWA). In addition discussions were held with the Centre for Affordable Water and Sanitation Technology (CAWST) as a future partner in relation to low cost water supply and sanitation and Oxfam Novib on the transboundary work themed "save water, secure the future" in the Mekong, Indus and Limpopo river basins. A meeting was also held with Cap2Dev representatives on possible partnerships within organizational capacity and capability development. Furthermore, a meeting was held with EcoSocial Solutions staff on the Kura project in Georgia and Azerbaijan within UNDP.
Cap-Net secretariat also participated in the board meeting of the UNDP Water Governance Facility at SIWI, enhancing coordination and harmonization of both programmes under the UNDP Water and Ocean Governance Programme umbrella.
For more information about the activities during the World Water Week, please contact Mr. Kees Leendertse. ')}