Cap-Net Lanka Water Forum and Junior Water Awards ceremony was held on 1 October 2018 in University of Peradeniya. Winning projects from schools of two districts were announced and the children presented their projects to the wider audience comprised of water professionals from various water related institutions in Sri Lanka.
Mr. Pablo Orams, Senior Project Officer, International Water Centre, Queensland, Australia and Mr Steve Attard, AgriTech Solutions, Australia graced the occasion sharing their experiences and capacity building efforts.
Winning projects of Junior Water Awards were:
Jafna/Vavuniya districts
1. Uduppidday American Mission College, Uduppidday, Valvettithurai, Jaffna – Improve the drinking water facilities and water based sanitation in the school
2. Puthukkulam Maha Vidyalayam, Sasthirikoolankulam, Vauniya –  Water sanitation and hygiene education in School
Anuradhapura district
1. Thalawa Maha Vidyalaya, Thalawa    Reduce the environment pollution of the bathing spot of "Jayaganga" Talawa
2. Rambewa Central College, Rambewa, Anuradhapura    Natural water body purification method using plant
Aqua Republica competition was also held islandwide and the winners are Sri Naga National College, Naula (in photo);  Mahamaya Girls College, Kandy; and St. Sylvester's College, Kandy.
Training on "Aqua Republica" to Advanced Level School Children
A hands-on training for Advanced Level School Children was given on 7 September in Sri Lanka, to prepare them for Aqua Republica Competition. A total of 45 students – 22 females and 23 males – and five teachers attended the training at the Postgraduate Institute of Agriculture (PGIA).
The competition was conducted on-line during 25–27 September and the winners were awarded at the Cap-Net Lanka Members' Forum.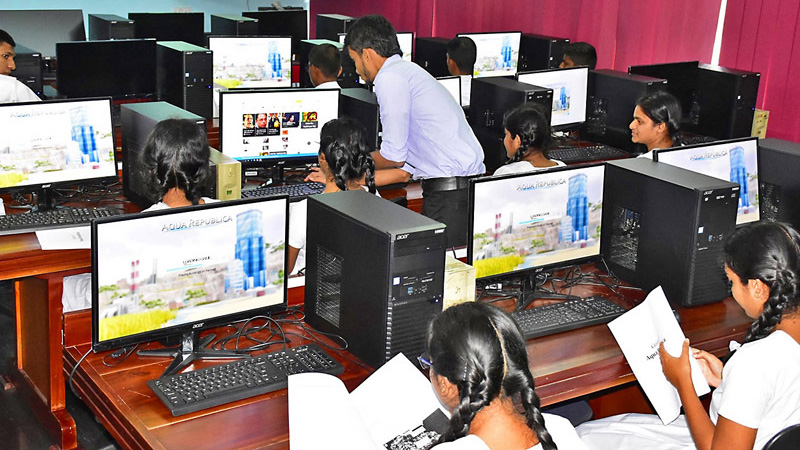 ')}