The Malaysian Capacity Development Network for Sustainable Water Management (MyCDNet) organized and conducted an Advanced Training of Trainers on River Pollution Public Outreach Programme on 17–18 October 2018. This was a follow-up training workshop on the River Pollution ToT held in November 2017.
The first full day was held in JPS Ampang, Kuala Lumpur. It covered the basic information followed by case studies; lessons learnt; crises and mitigation; legislations; current technology and practices; and effective stakeholder engagement and management. Presentations by lead trainer Dr Kalithasan Kailasam and speakers from Department of Environment (DOE), Lembaga Urus Air Selangor (LUAS), Department of Irrigation & Drainage Malaysia, Local Agenda 21 Kuala Lumpur, and KUB-Berjaya Enviro were in-depth and enlightening. The day ended with some lively role-playing facilitated by Mr James Warren, Head of Section of Indah Water Training Centre.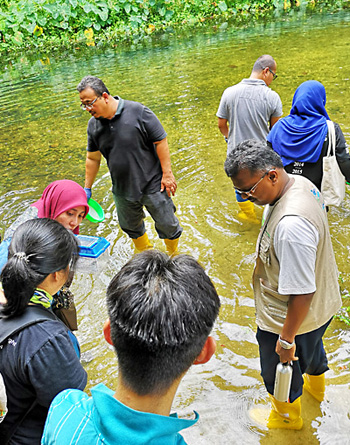 The second day was organized in the Klang River Outdoor Classroom. Participants had the opportunity to get down to the pristine upstream of Klang River and received hands-on training at the Open Classroom to measure the quality of the river through physical, chemical and biological monitoring, as well as to learn the nature of a river to better appreciate it. It was followed by pollution mapping and mitigation, as participants adjourned 1 km downstream to the commercial and polluted parts of Klang River.
All participants gave positive feedback and especially enjoyed the outdoor learning. Some even requested for a 3-day training instead of a 2-day course.
This Advanced ToT was carried out in collaboration with Global Environment Centre (GEC) and Asia Pacific Environmental Consultants (ASPEC), with support from Cap-Net UNDP to build capacity of water professionals, capacity builders, local authorities' and others to safeguard the sustainability of the public outreach programmes to monitor and prevent river pollution through effective stakeholder engagement.
According to the DOE Environmental Report published in yearly basis, the main sources of organic water pollution are domestic and industrial sewage, effluents from agro-industries and animal husbandry. In urban and industrial areas, organic pollution of water from both point and non-point sources have resulted in environmental problems and adversely affect riverine biodiversity.
Rivers which pass through urban and human settlements suffer the worst degradation and are subjected to heavy solid and liquid waste disposal from squatter settlements, drainage effluents from commercial and housing areas, food centers, wet markets, and silt loads from land clearing. Rivers need to be managed in an integrated and holistic manner involving all major stakeholders who have interest and benefits from better-managed rivers.
The widespread adoption of sustainable water management requires large-scale attitude and behavioural change. The role of effective facilitators who can engage with a broad audience, translate information into meaningful terms, build real interest and a commitment to action, is powerful and effective to effect change. These were emphasized under the Advanced ToT on River Pollution Public Outreach Programme.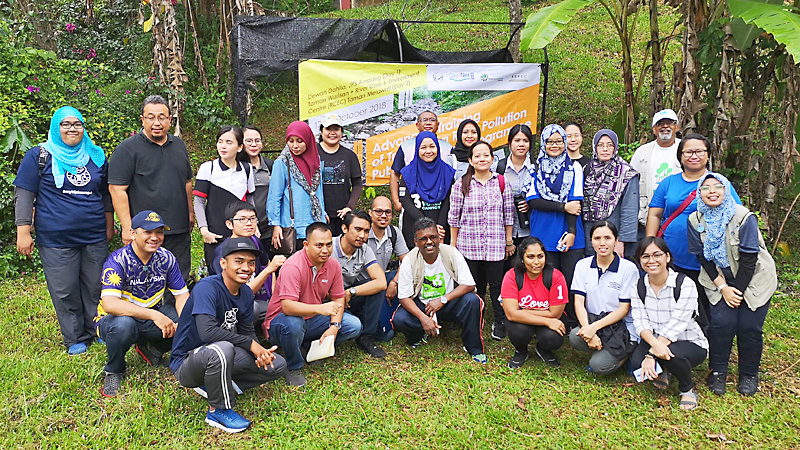 ')}